Unique

Our cuisine

The harmony of flavors
Bristol**** restaurant combines tradition with modernity, creating a harmonious space, where even seemingly simple dishes are unique works of art. The unique combination of flavors inspired by nature sharpens the senses, and the ubiquitous art creates the perfect surrounding for the culinary excitement.
The head chef recommends
Bristol**** Art & Medical Spa is a member of Historic Hotels Association - Heritage Hotels Poland fulfilling the highest quality requirements of stay, design and food. The head chef invites all guests for the Festivals of Flavours, where you can taste delicious seasonal dishes.
Zobacz menu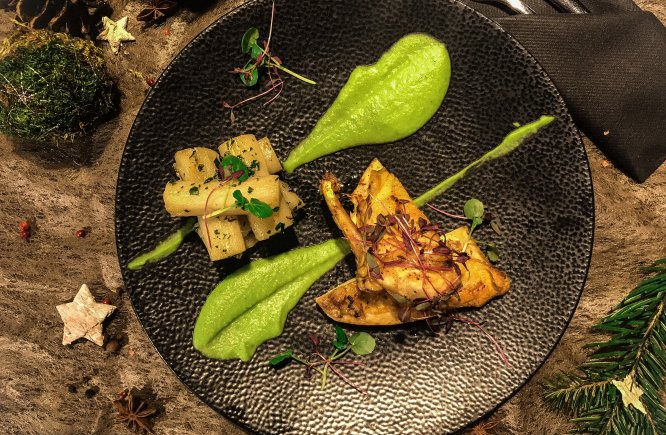 The health within your reach
Sustainable cuisine full of flavor
Grilled turkey with asparagus and white wine sauce, golden broth of duck, homemade pasta with coriander, and thyme cream brulee dessert with candied lime ... you can't refuse to the head chef's offers.
To prepare our dishes we use only the freshest products. On special request of our guests we can prepare personalized menu, adapted to the health needs and taste preferences. All the other non-hotel guests can come to Bristol**** Restaurant since 12:00 a.m. everyday.
Special events
Excellent taste in ellegant interiors
Invite you relatives and friends to celebrate your unique moments in luxury interiors of Bristol**** Art & Medical SPA accompanied by exceptional dishes served by the Head Chef. We will assist you in organizing baptisms, holy communions, confirmations, anniversaries, memorable birthdays and banquets. For our guests we disclose a variety of interiors with a unique character:
Restaurant (up to 130 people)
Fireplace lounge (up to 60 people)
Conference rooms (up to 50 people)
Bristol Cafe (up to 60 people)
Terrace in the treetops (up to 130 people).
Recommendable hotel
Excellent hotel for those who want to relax in a camfortable and cozy atmosphere. Delicious cousine. The variety of meals in breakfast menu will satisfy everyone (...)