Sculpture displays
Exhibition of paintings
The Bristol Art & Medical SPA mission is to help people who need it, to regain physical fitness and mental well-being, using innovative technology.
The pool is cleaned with nano silver technology
Modern water purification technology, efficiency of filtration and disinfection using nanosilver ensures bathing comfort and health safety." Silver is a natural bactericidal and therapeutic agent that prevents the growth of bacteria and fungi and does not irritate the eyes.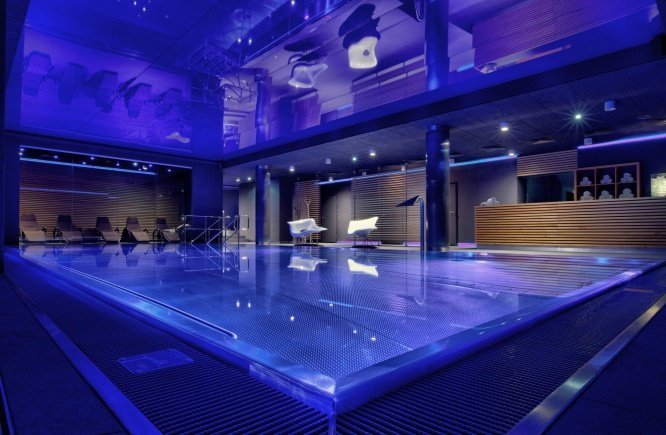 Ionized air
Purified and moisturized air throughout the hotel
We are the only sanatorium - hotel facility in Poland, which has electrostatic air purifiers in each room. The role of the purifiers is to filter impurities such as dust, adours and mites from the air . Humidification is performed using steam and evaporative humidifiers. Ionizer produces negative ions creating a microclimate that arises after a storm (negative ions are formed during lightning).
The ionizer produces a microclimate similar to that produced after a storm. This air condition is most beneficial to the body because of the relative humidity, no pollution and the right amount of ions.
Poziom 3
Wyjątkowa strefa zlokalizowana na dachu Hotelu, gdzie można wypocząć na leżaku, skorzystać z zewnątrznych jacuzzi lub sauny.
Effective rehabilitation
Using ALTER-G treadmill training
The anti-gravity treadmill is an invention that, despite its short presence in the market, has revolutionized the world of sport and rehabilitation, all thanks to NASA's pressure differential technology and allows for up to 80% weight training.